Home is the place you should be comfortable and feel safe. You want to enjoy time with your family and friends without worrying about having your windows shatter. Protecting the interior of your home and your precious belongings is also a concern.
How can you achieve the peace of mind you deserve while being mindful of the environment?
Adding a specialized window film to your existing window can protect the glass from shattering should someone try to break it during a robbery attempt.
Window film can also shield your furniture from harmful UV rays while keeping you and your guests cool on a sunny day.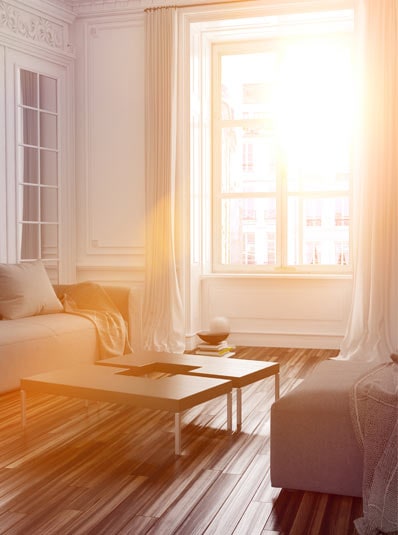 Most regular windows let in tons of solar heat, are completely see-through and likely shatter upon impact, but not windows with a film. Window film helps protect the interior environment, control the temperature and gives you the privacy you crave. Who couldn't use an extra little bit of protection from burglary as a bonus?
Check out our residential solar film, designer and etched films, security/safety films, and CoolVu transitional films. Spectra Light has details on how each one adds to your personal protection.
---
Yes, window film can be installed on pretty much any shape or size of window as long as it is flat-glass.
No, window film maintains the natural colours of your interior space. As an added benefit, window film reduces the need for blinds, curtains or shades.
Yes, by rejecting heat entering the windows of your home, you will have less to no need for air-conditioning thus lowering your energy costs.
The answer to this depends on the size of your home but most installations can be completed in less than a day.