WINDOW FILM FOR YOUR HOME
Home is the place you should be comfortable and feel safe. You want to enjoy time with your family and friends without worrying about having your windows shatter. Protecting the interior of your home and your precious belongings is also a concern.
How can you achieve the peace of mind you deserve while being mindful of the environment?
Adding a specialized window film to your existing window can protect the glass from shattering should someone try to break it during a robbery attempt.
Window film can also shield your furniture from harmful UV rays while keeping you and your guests cool on a sunny day.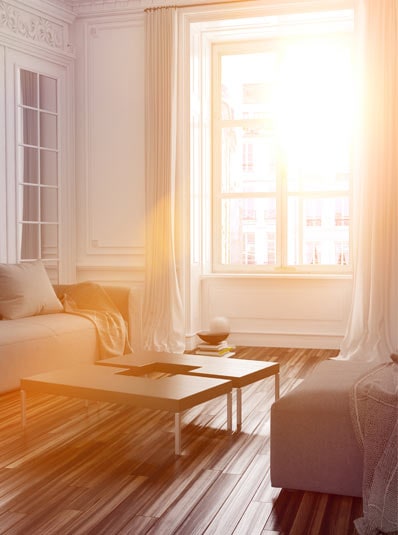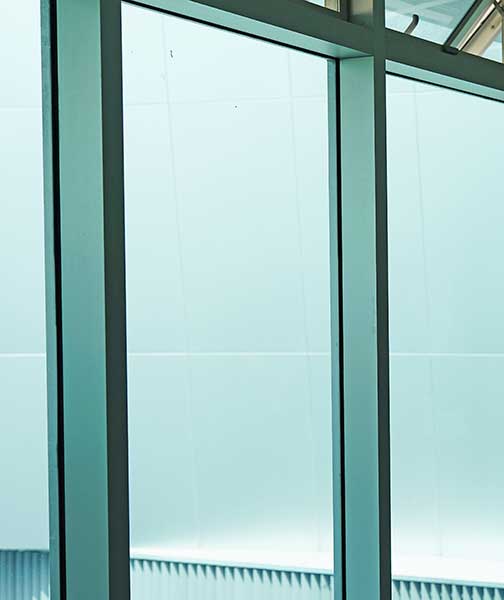 At Spectra Light we want you to feel safe, comfortable and protected in your home. Window film helps protect you and your home from unexpected window breakage and light and UV damage; offering you confidence and security in the integrity of your windows. Additionally, window film can help reduce your energy costs by offering heat rejection technology that will maintain and/or reduce the temperature of your home.
Our films can be customized to fit any size or shape of window, as long as the glass is smooth.
They are suitable for all types of homes and windows, and while they offer UV and light protection, they will not make your home darker; allowing you to continue to enjoy the natural light in each room. Window film adds creativity to your space while also providing the privacy you desire.
Most regular windows let in tons of solar heat, are completely see-through and likely shatter upon impact, but not windows with a film. Window film helps protect the interior environment, control the temperature and gives you the privacy you crave. Who couldn't use an extra little bit of protection from burglary as a bonus?
Check out our residential solar film, designer and etched films, security/safety films, and CoolVu transitional films. Spectra Light has details on how each one adds to your personal protection.
Did you know? Many of our experienced installers hold their Masters Accreditation in Window Film Training, and are some of the most talented film installers in the province. We offer a wide variety of film products that have unique features suited for your homes needs. Window films are affordable and accessible and have a wide variety of benefits. Learn more about the advantages of window tinting by contacting us today!
---
Yes, window film can be installed on pretty much any shape or size of window as long as it is flat-glass.
No, window film maintains the natural colours of your interior space. As an added benefit, window film reduces the need for blinds, curtains or shades.
Yes, by rejecting heat entering the windows of your home, you will have less to no need for air-conditioning thus lowering your energy costs.
The answer to this depends on the size of your home but most installations can be completed in less than a day.
No! Films on exterior facing windows are one of our most popular window film options but they are definitely not the only option! We also offer etched films which are excellent for french doors, showers, front doors etc. Our wide variety of design options can suit all of your needs and style! So whether you're looking for something classic and conservative or decorative and creative, our team will be able to assist you in finding the perfect film options for you.