spectralight
Window films are made of thin polyester layers that are only a few millimetres thick when combined. They are installed on the inside of the window using a special adhesive that creates a smooth and seamless effect. Depending on your desired outcome, residential window films are manufactured differently and come in the following types.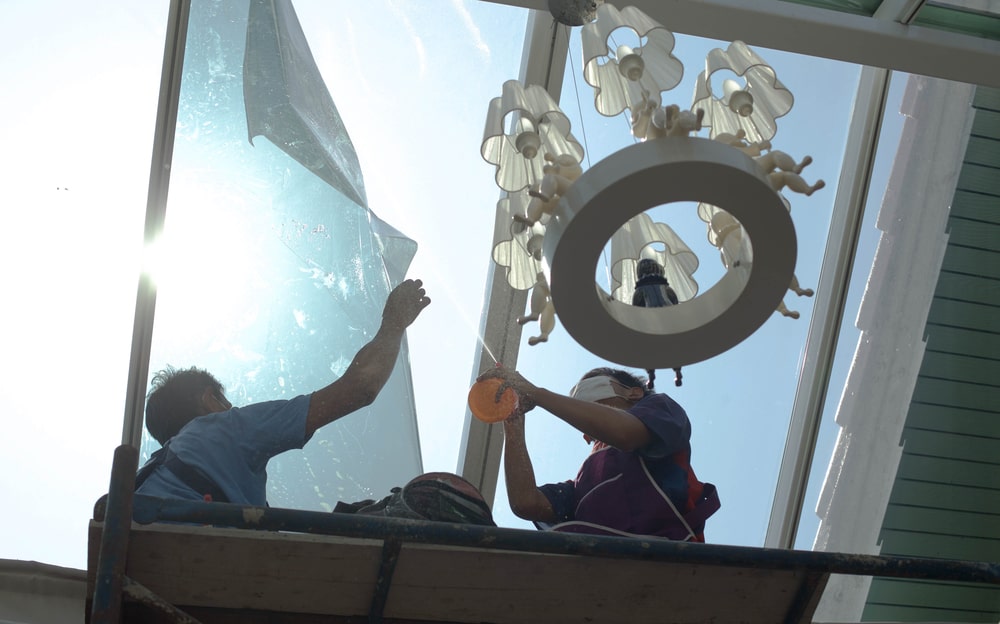 Solar Control Film To Block Out Harmful UV Rays
Solar control window films are designed to block out harmful UV rays and protect your furnishings, flooring, and other belongings that are prone to fading.
Some of the added benefits of solar control films:
• Heat reduction by up to 83%
• A steady, comfortable climate inside your home
• Increased energy efficiency of your home
• Decreased monthly energy bill
• Does not block sunlight from coming in unlike heavy curtains and blinds
• Distortion free
• Reduces glare on TVs and other devices
• Surface temperature tested
Etched Window Films For Enhanced Privacy
Designer and etched residential window films are a solution for rooms that may require more privacy, including:
• Bathrooms
• Offices
• Entryways
• Closets
These special window films come in a variety of designs from opaque to translucent. Different styles include a modern, contemporary look or a more a retro design to match the aesthetic of any space.
Security Residential Window Film To Deter Break-Ins
Tinted security film makes it difficult for intruders to see what's inside your home and prevents the window from shattering. While normal glass shatters upon impact, security window films hold the pieces together to discourage intruders from entering.
Security window films are made from heavy-duty polyester film and are typically used on:
• Entry doors and windows
• Back doors and windows
• Basements windows
Transitional Film For A Protective Shield
This type of residential window film has incredible innovation that gauges the amount of sunlight coming into your home. The film transitions to a darker tint depending on the strength of light coming through.
The transitional climate-controlled reactors with this type of film can reduce room temperature by up to 10 degrees, helping to maintain a comfortable climate during hot summers and lowering the cost of your energy bill. Much like solar control films, transitional window films also reduce harmful UV exposure and protects your belongings against fading.
Key Takeaways
Residential window films are an inexpensive way to improve the climate and safety of your home. Today's innovative window films can do everything from increasing privacy to reducing cooling costs and eliminating the glare on your TV. Lastly, they have the power to protect your home from many dangers, an advantage that all homeowners can benefit from.